Get Full Website Access!

Over 2,000 Video Lessons

Written Manuals

Downloadable Jamtracks

Personal Lesson Tracking

Exclusive Offers
Beginner Lessons

Beginner Rock Guitar

Guitar Chords

Easy Songs
Blues Lessons

Acoustic Blues Guitar

Blues Licks

Blues Scales
Soloing Lessons

Lead Guitar

Instrumental Fills

Picking Techniques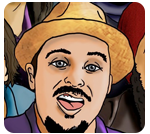 Forget Everything You've Learned About Guitar …
Hey Marty Schwartz here. Here's why you need to grab these lessons right now: Playing guitar is way easier than you think! I'm not just saying that — between pro gigs I taught guitar privately, and after a few years I stumbled upon a unique system that allows anyone at any level to make huge, immediate leaps, even if you've never held a guitar before.
With my free training, even rank beginners shock themselves on Day 1. And intermediate players become advanced FAST. The best part: Free training contains videos for ALL levels and styles. Whether you want help as a Beginner, or whether you're into Blues or Soloing (or even all three!) then this is perfect for you.
Use the Same Tools Loved By Thousands of Guitar Players Around the World …
Complete Guitar Learning Instruction Tools
Ultimate Guitar Manual

Ultimate Guitar Manual



9 essential open guitar chords



How to form Barre Chord Shapes



Master the Pentatonic Scale

Digital Download

Digital Download Products

Mobile Apps