This Special Sale Ends Monday,
November 2nd, 2020, Midnight, Pacific Time
Days
Hours
Minutes
Seconds
Who Else Wants To Play Guitar And
Sound Just Like Jimi Hendrix?
Duh!! .... Everyone, right?

But now YOU can actually do it because
we have unlocked it all for you
in this special video series
And no need to light your guitar on fire, either. :-)
Watch this short video now to get a sneak preview:
Do you remember the first time you saw
Jimi Hendrix play?
Many of you sure do, are we right??!

We mean, there he was … this absolute sorcerer on stage doing things with a guitar that were nearly unimaginable. (Still are, actually).

And he was creating these amazing, ungodly sounds that blew everyone's mind clear into the next room.

He did this thing where he would play a chord, and then he would sweep his left hand through the air in a curve, as if to wipe away everything you ever expected out of a guitarist ever again.

He made the electric guitar beautiful. But he also made it sound angry.

Most of all, though, he was dangerous. Here was this mysterious, rebellious artist practically lighting your TV on fire (if not his actual guitar, but more on that later).

Are you kidding us? Is there any teen who doesn't want some of that?!

Okay, we will stop there. Obviously you're into Hendrix or you wouldn't be on this page.
But here's why you should not only care about
Hendrix --- but learn to play like him, too...
(And YES, you CAN play like him. We will show you how in a minute...)
Of course it's a given that we all love Jimi. But you many not be aware that he trail-blazed a path that might possibly be the very best method for ANY guitarist to follow.
As Pete Townshend once wrote:
"What Hendrix played was f*****g loud but also incredibly lyrical and expert. He managed to build this bridge between true blues guitar — the kind that Eric Clapton had been battling with for years and years — and modern sounds, the kind of Syd Barrett-meets-Townshend sound, the wall of screaming guitar sound that U2 popularized. He brought the two together brilliantly."
In other words, when you learn to play like Hendrix, you're fusing the very best of blues and rock, and ALL of your playing will naturally skyrocket as a result.
Plus, it sounds super-cool, and there ain't nothin' better than hearing Hendrix come out of your guitar. For real!
To put another way, when Hendrix changed the guitar world forever, he also left a door open for YOU to change your playing forever.
Now before we tell you exactly how we do that, let's get one thing straight ….
Yes, you can play "like" Jimi Hendrix. But, no, you cannot BE Jimi Hendrix.
We know it goes without saying, but you will never be Jimi. No one in this galaxy could ever possibly hope to approach the entire playing package that was James Marshall Hendrix.
HOWEVER …
You CAN create the same sounds as Hendrix.
You CAN play his songs.
You CAN strum the opening notes of "Hey Joe" and have your friends go, "Holy s***, that's exactly the way Hendrix sounds!"
Let's Show You What We Mean About This ….
You might already know that Hendrix combined a lot of licks with chords. And sometimes he would play a lick instead of a chord.
But here's what you might NOT know …
The precise notes he would choose for that lick would give you the exact sound of that chord.
Imagine how cool it would be to recreate that incomparable sound and experience for yourself the cool dark magic of arguably the greatest instrumentalist in the history of rock music.
Well, we are not only here to tell you it can be done, we are going to show you how!
Check out the details below or grab your copy right now.
Introducing …
"Hendrix Revealed: How to Play in the
Style of Jimi Hendrix"
26-Video Series (Digital Download)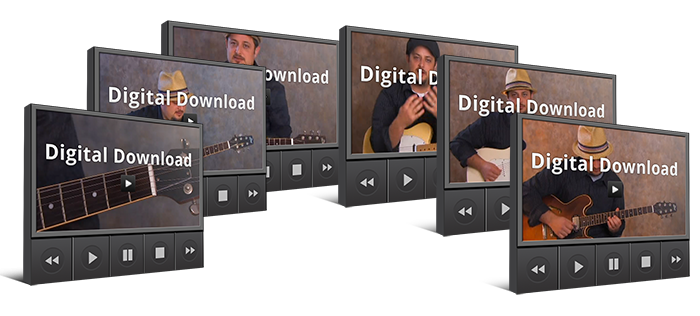 $149.00

$49.00

!

Here's what you'll be able to do after watching our
brand new course, "Hendrix Revealed":

| | |
| --- | --- |
| | Learn the style and techniques of Hendrix so thoroughly that you'll be able to THINK like him on guitar. (And that by itself will lead to huge leaps and bounds.) |
| | Hear Hendrix in a whole new way. You'll be able to analyze WHAT he's doing and WHY. Raises your Guitar IQ by 20 points, minimum! |
| | Watch us break down the famous "Hendrix chord" (technically known as the 7#9 chord. And then we will show you how to apply it to a chord progression for a killer new sound. |
| | Discover how Jimi replaced a standard blues chord to give it a darker, more dangerous sound. And then get excited when you hear it coming from your OWN guitar. (Video 1 at the 5:21 mark.) |
| | Discover Jimi's "Super Bend Lick," a classic Hendrix lick that sounds like no other! You'll bend two strings at once to create an awesome sound! |
| | Learn the cool trick that Hendrix used to free up his pinky finger when playing so that you can use it to substitute for any bar chord you're playing. That's right -- Let Jimi show you how to make bar chords WAY easier!! (Video 1 at the 9:18 mark.) |
| | How to get so good at the "Jimi Hendrix chord" that you can "lose" the chord and just go about improvising and just FEEL the root. (Video 2 at the 6:45 mark.) |
| | A super-ninja cool muting technique where you let your finger just RELAX against the string instead of giving it full-on pressure that can lead to finger soreness. (Video 4 at the 1:33 mark.) |
| | Which bar chord should you play to get Jimi's inimitable hammer-on sound? We show you in Video 5 at the 5:23 mark. You will melt in recognition when you hear it! |
| | Master Double Stop Bending Licks, as well as an easy classic lick using double stop bends that create a really powerful beefy sound and can be moved up and down the neck! |
| | Discover where exactly to put your fingers to turn an ordinary chord into a dreamy Hendrix sound. |
| | Awesome workarounds to shorten your learning curve. (Look, the things you SKIP are almost as important as picking up NEW techniques! |
| | How to add "Hendrix-inspired spice" to an A Chord progression that is so killer you'll want to set your guitar on fire. (Okay, we're KIDDING, but seriously, when you also execute the hammer-on that comes with this move, your listeners will visibly shiver.) |
| | Revolutionize your rhythm playing: discover how to incorporate licks into a basic blues progression to spice it up. |
| | Learn the infamous bending style lick immortalized in the song, "Fire." |
Let's Bottom Line All This For You ….

Not only will you be able to play all these Hendrix-inspired style ….
and master these secret techniques …
but you will now begin to to THINK on
guitar like Hendrix himself!
We know that's a bold promise, but hear us out ….

When we sat down to film these lessons, we gave a lot of thought as to what would benefit you the most. We didn't want to merely teach you Hendrix songs because, frankly, anybody can do that. And here's the thing ...?
When you learn exactly WHAT Hendrix is doing, then you can play anything you want, including all his best stuff.
We wanted to teach you what's going on inside the amazing mind of Hendrix just as much as what his fingers are doing. Because THAT'S where the magic happens! That's where your ability takes off like a soaring solo. And that's where you go from struggling chord strummer to lead guitar extraordinaire and rhythm and blues master --- all by a new instinct that almost runs on auto-pilot.
It also lets you create your own unique style. The more options you have, the more freedom you have to create on the spot.
Here's What YOU Get Inside


"Hendrix Revealed"




26-Video Digital Download Course
Why Digital Download Videos Instead of DVDs?
Because the world is going digital and computer makers are phasing out disc drives, we're offering these videos as an instant digital download. Gotta keep up with the times!

No more waiting. No more inserting discs and waiting for them to load. And now you can OWN this product on your hard drive forever if you wish. Or watch them online whenever you want, wherever you travel in the world.


In this 26-video series, we break down every essential Hendrix technique you'll need to play exactly in his style. We're talking FOUR HOURS of step-by-step tutorials, where you get to see close-up exactly how to duplicate these same sounds, move by move, finger by finger.
Of course, you can pause and rewind as much as you need to, which is an advantage over learning from traditional lessons. Take it slow, get the hang of one technique, then move onto the next!
Here are some of the modules you'll be watching in this new video series:
Video Modules (a very partial listing):



The Hendrix Chord:
In this first segment we break down the famous "Hendrix Chord," which is technically known as the 7-sharp-9 chord. After explaining the chord, we will show you how to apply it to a chord progression along with a few tips and tricks to go along with it!

Hendrix Style Blues:
Here we will show you the changes to the basic 12 bar blues, but we're going to use the Hendrix chord for all three, and we're going to pick a different key. We're also going to implement that awesome blues box from the previous module. These variations are exciting, and we know they will appeal to your 'Hendrix-ian sensibilities!"

The Hendrix Way:
Would you like to know exactly which bar chord to use to get Jimi's inimitable hammer-on sound? You'll learn that here, along with precisely where to put your fingers to turn an ordinary chord into a dreamy Hendrix sound. You'll also learn how to mix the various chords together and apply them to chord progressions, not to mention some killer improvisational ideas!

When you learn this way it will unlock the door to you having a great time, impressing your family & friends without hours of practice.

These guitar songs can be played anywhere, around the campfire at a beach barbeque, or an informal party with friends. We break down these songs for you in his unique entertaining style.



Lick Exercises:
Learn how to play some cool Hendrix chord licks that make for great fills when playing the chord progressions you've already learned in previous modules. Remember, as we have already pointed out, Hendrix combined a lot of licks with chords. Sometimes he would play a lick instead of a chord. But the notes he would choose for that lick would give you the sound of that chord. And that's what you'll learn here.



Adding Hendrix-Inspired "Spice":
In this segment you'll see how to spice up an A chord progression with such obviously delicious Hendrix flavor that you'll shiver when you hear it! We also show you how to execute a hammer-on with this move. When chords are going by quickly you don't have time for a lot of tricks, but believe me, there are a TON of little things you can do that will positively "WOW" your audience.



Retail Value: $149.00



That's just a sneak-preview taste of what you'll get in these videos.
There are tons more goodies in these 26 videos,
totaling four complete hours of instruction.
Order this special "Hendrix Revealed" package
Now at the 68% discount!
$149.00

$49.00

!
(That's $100 OFF the regular price!)
Instant Access Today
Hendrix Revealed Digital Download Course
YES , I want it! Please let me have one of your "Hendrix Revealed Digital Download Course" for just 149.00 $49.00
Have your credit card handy and click the happy orange "Add To Cart" button below to access "Hendrix Revealed Digital Download Course" right now...


Add to Cart: Hendrix Revealed Digital Download Course ($49.00)
Here are TWO More Amazing Bonuses We Are Throwing
Into This Package If You Order Today ...
SPECIAL BONUSES
Limited Time Offer (retail value $159.85)
BONUS 1:

54 Backing Jam Tracks


(Retail Value $124.97) Included at no charge
---
Have you always dreamed of hearing your favorite song or guitar solo on the radio & then be able to play along with your guitar almost instantly...

What if you could join a band or play onstage in front live audience...

Go grab your favorite acoustic or electric guitar because you are going to have a blast uncovering all the Guitar Soloing Secrets using these amazing play along backing tracks and we are stoked to be able to break them down for you.

Learning different guitar styles keeps your playing fresh and can inspire you to new level of guitar playing.

This special bonus jam tracks set has normally a retail value of $124.75.


BONUS 2:

Blues Domination Guitar Ebook

FREE!
---
There is no better way to speed up your blues playing skills than with our instantly available Blues Companion Ebook.

We detail in tabbed format every screaming licks & sizzling blues riffs. Plus you will get tons of other goodies to help your blues playing get better quicker than you ever thought possible.

This downloadable ebook will allow you unleash your Blues Guitar Solo's and is included as a special Bonus to you.
---
Here's our Totally Risk-Free,
No-Worries, Guarantee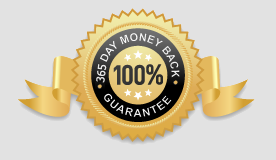 Let's make this easy for you.

We are going to give you a full 12 Month No Questions asked return policy on any of our courses. Put them to practice and watch yourself playing guitar and having fun in the shortest amount of time possible.
Get started rocking out today, we cannot wait to hear about your progress!
You do not risk anything by ordering now.

So are you with me? Let's do this!!!
Listen, when you first hear yourself create the exact same sounds from your guitar that Hendrix did, you'll be HOOKED. And you'll never look back. If you're into blues or rock or any of the timeless classic sounds that Hendrix pioneered, this is life-changing stuff.
Keep playing!
P.S. You wanna know why we created these videos? It's because there's nothing like this out there!! Out of the thousands of videos we've ever posted on YouTube, we've never devoted an entire series to Hendrix. (Crazy, we know, because it seems so obvious in hindsight!) Please jump on this special offer before the deadline because after that the price is going up, and the free bonuses will disappear. And remember, we're taking all the risk here with our 100% Guarantee, fully.
Guitar Jamz
2033 San Elijo ave Suite 254
Cardiff CA 92007
Copyright © 2009 - 2020 Guitar Jamz Inc.