Beginner Strumming Secrets 15-Video Digital Course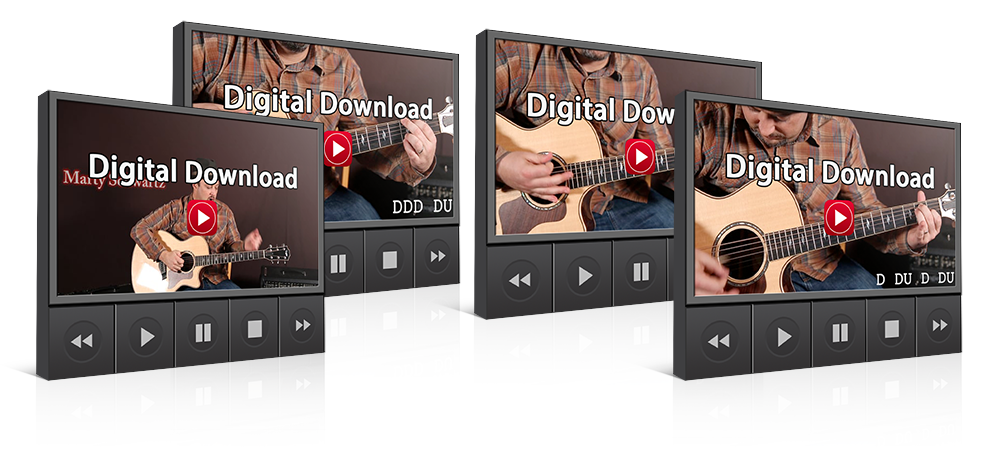 $24.95
only $2.99

What Every Guitarist Needs to Know About Strumming
Easily Master the Art of Strumming with This 15-Video Lesson Product Taught by Marty Schwartz for Just $2.99
(These digital lessons are the equivalent of a full DVD which would normally sell for $24.95. But you can get all the lessons in digital format today for just $2.99)
Here's Why You Should Grab These Lessons Right Now ...
Hey Tim here at Guitar Jamz.
Would you like to be able to strum your guitar in an easy, free-wheeling way without having to think so hard about each movement?
GOOD NEWS: We have a guitar lesson product now available from Marty Schwartz that is the perfect supplement for anyone ...
... and it doesn't matter what your current ability level either. EVERYONE will benefit from these classic step-by-step video tutorials.
That's because these lessons start at the beginning and then progress to arpeggios, 16th note techniques, and everything in between.
There is something for everyone here. I recommend you go to your level and put them to good use immediately!

Strum patterns made EASY
Learn to strum rhythmically and musically with ease, even if you don't think you're a "natural"
Learn arpeggios the simple way
Amaze yourself and discover the magic of playing these "liquid chords" to create a fast and flowing sound you and others will love to hear.
Advanced strum patterns when you're ready
Take your strumming to the next level and add sophistication and texture to your playing with our easy to follow, step-by-step process.
Practice tips to "lock in" your strumming
Learn valuable techniques to commit your new-found strumming skills to muscle memory so that your strumming comes naturally and easily.
Grab "Beginner Strumming Secrets" for Just $2.99
During This Special Limited Time Offer
The lessons in this special video series were ripped from a full-length DVD that normally sells for $24.95. But you can grab them right now for only $2.99 because of a special promotion we're running as a test. Claim these now before the deadline and become a strumming pro!